Educate for Eternity.     Enrich faith.     Empower to Change the World.
Apply Now!
Applications for the 2023-24 School Year are now open!
Students who complete the Admissions Process by July 31 receive a $50 discount on their Admission Fee.
What People Are Saying about OAA
Omariano
Current Student
" I really like the school because of their focus on math. I know I will need that in all parts of my life."
Yvette
Current Student
"I appreciate the school so much because I have more friends here than I have ever had before."
Melissa Hawley
Current Parent
"I have two children here and the one of the biggest impacts I've seen is their boost in confidence. I love the Christian values, small class sizes, and encouragement my kids receive."
Kaitlyn
Current Student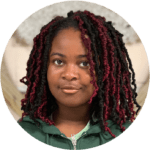 "I appreciate the small school atmosphere here because it allows me to focus on what I need to do to study and learn the subjects. I have constant access to my teacher who can help me. The pace in the environment are customized to my needs, which I could not get at my very large, former school. Oh! Let's not forget that I love my friends here."
Adriel
Current Student
"I feel a lot safer at the school than before and that allows me to actually focus on my schoolwork and making friends I'm comfortable with."
Ready to find out more about Ocala Adventist Academy?
Contact us today and we will send our OAA material.
"Tell me and I forget, teach me and I may remember, involve me and I learn."

Non-Discrimination Policy

Florida Conference Seventh-day Adventist schools admit students of any race, color, ethnicity, national origin, gender, and sexual orientation. Our schools do not discriminate on the basis of any of the aforementioned categories in decisions for admission, discipline, or application of education policies. We promote a sharp focus on learning and caring while requiring all students to adhere to behavioral expectations set out in a strict code of conduct supported by the Biblical beliefs of the Seventh-day Adventist Church.