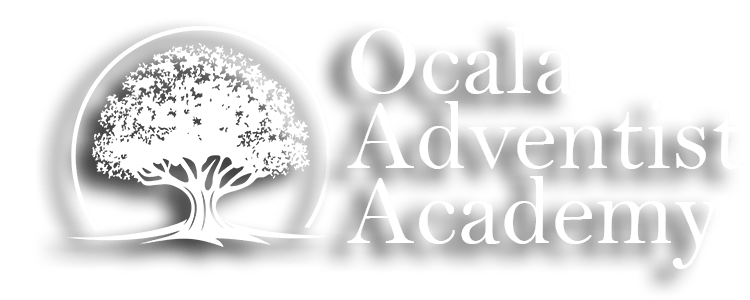 Ocala Adventist Academy is a private Seventh-day Adventist learning facility which provides a strong academic foundation within a project- based learning environment, producing fulfilled and grounded children who, with God's leading, will become Christian leaders who think deeply, choose wisely, create beauty, and solve problems to impact the global community for God's glory.
The Mission of Ocala Adventist Academy is to:
EDUCATE for eternity,
ENRICH faith,
Empower to change the world.
Philosophy and Core Values
The Adventist Advantage
As a private Christian school, we offer our students a number of unique benefits:
Grace-Filled Bible Curriculum
As part of the Christian family, we accept Christ's sacrifice on the cross as the ultimate gift of grace and life. Our groundbreaking Encounter Bible curriculum immerses students in learning experiences that lead to authentic conversations, caring moments, gracious relationships, and compassion for others.
Project-based Learning
Our students are provided opportunities to work collaboratively to create, problem solve, support one another with strong guidance and influence from our fully-trained, certified, Godly teachers.
Healthy, Holistic Living
We want our students to develop healthy habits. Our school emphasizes overall health and wellness, including physical, mental, spiritual, and emotional health.
Time Outside and in Nature
We understand that research shows how hands-on, inquiry-based learning is advantageous to children.  We also recognize that learning comes naturally outdoors, so our students are given the chance to experience wholesome time outside each day.  Children benefit from time spent in the beauty of God's nature, and our students are taken weekly to surrounding parks and habitats to receive that benefit.
Heart for Service and Community Outreach
Our students are part of a worldwide Adventist family known for acts of service and compassion. We find joy and purpose in acts of service and kindness to the people in our surrounding community. Throughout the school year, our students carry out various acts of service and kindness in the Ocala area.
Spiritual Programs
Ocala Adventist Academy provides many opportunities for students to learn and practice essential and valuable leadership skills as well as opportunities to grow in their development as well-balanced, grace-filled Christians. Students collaboratively plan and present various programs and services for the church family which include music, inspiring messages, skits, and fairs.